Borgenicht Fellowship Program for Community Leaders
Support the Leaders Doing the Work
Through the launch of the Borgenicht Fellowship Program for Community Leaders, we are investing in seven incredible leaders from insular religious groups (IRG), who are effectively challenging the status quo that makes it difficult for individuals to leave or deviate from insular religious communities. 
Our Fellowship program—the first of its kind—is connecting a diverse cohort of IRG disaffiliate leaders and investing in their work to mximize their impact, equipping them with tools and resources that will strengthen their organizations and initiatives.
Drawing from their own personal journeys, together they are united in their desire to advance the rights of individuals from IRGs through direct service, advocacy, and research. Please read below for more details about each of our Fellows and their efforts below.
Please consider donating to our Fellowship Fund today. Every donation directly supports our Fellows' work.
The Rights and Religions Forum is a 501c3 non-profit founded to create spaces and curate conversations around these often ignored and complex questions, giving a voice to the oppressed and vulnerable within isolated religious communities. All donations are tax-deductible.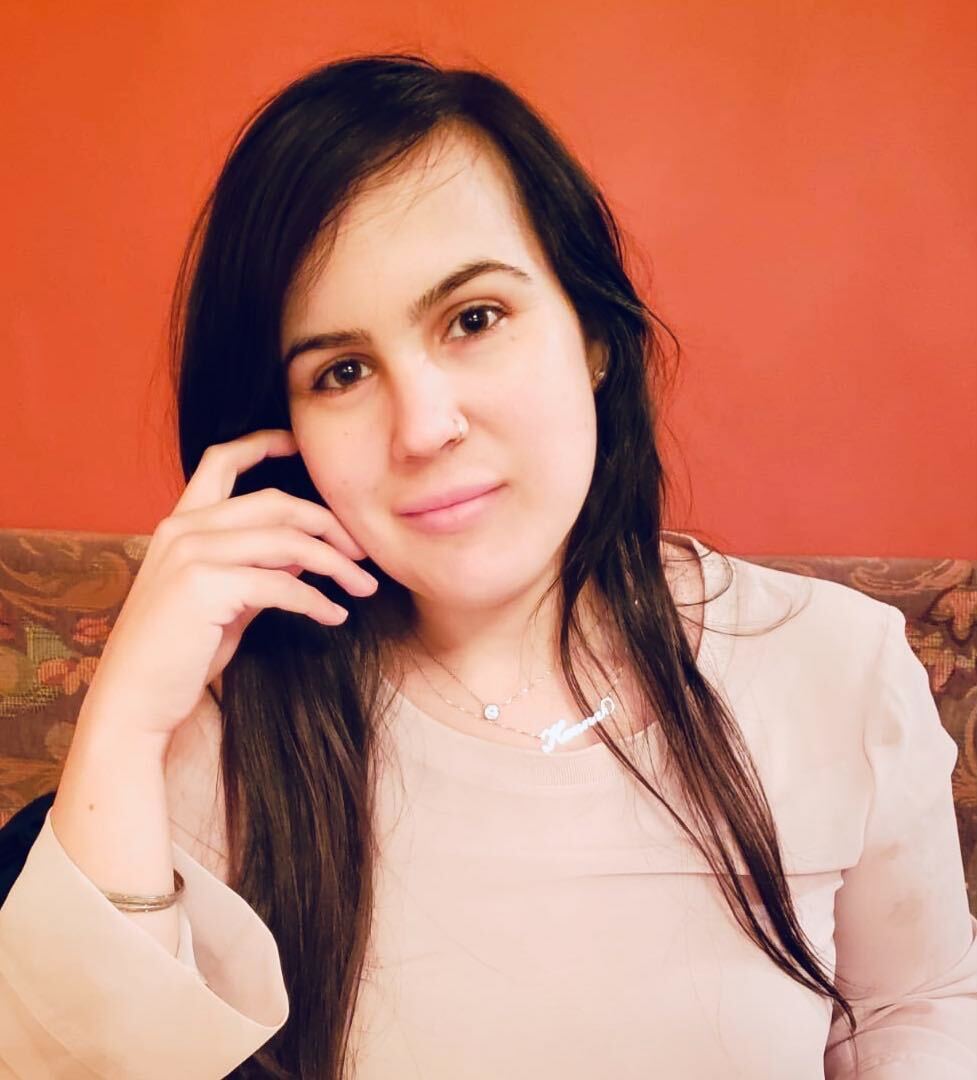 Hannah Abbasi
Humanist and secular muslim/executive director of an-nas
Hannah Abbasi is a transplant to New York City from Austin, Texas. As an adult, Hannah has also lived in Qom, Beirut, and Cairo. At the University of Texas at Austin, Hannah studied Religious Studies, Middle Eastern Studies, and History with a minor in Arabic Language. She went on to study at howza (Islamic seminaries) in Iran and Lebanon.
Hannah first moved to New York City in 2012 to work in AmeriCorps VISTA. Hannah continued working in non-profit youth development at prominent community organizations serving Arabs and Muslims in New York City. Hannah transitioned into public education in 2016 as a high school teacher at a transfer school for new immigrants with a high Muslim population. Hannah teaches ESL Social Studies courses guided by social justice and with an aim of developing responsible global citizens. She completed her Master's of Science in Education from the City College of New York in 2018.
Hannah brings to An-Nas her experience in the secular Muslim community as a former City Organizer and an Executive Board President. She is also socially and politically active and believes in building bridges across lines of faith and culture.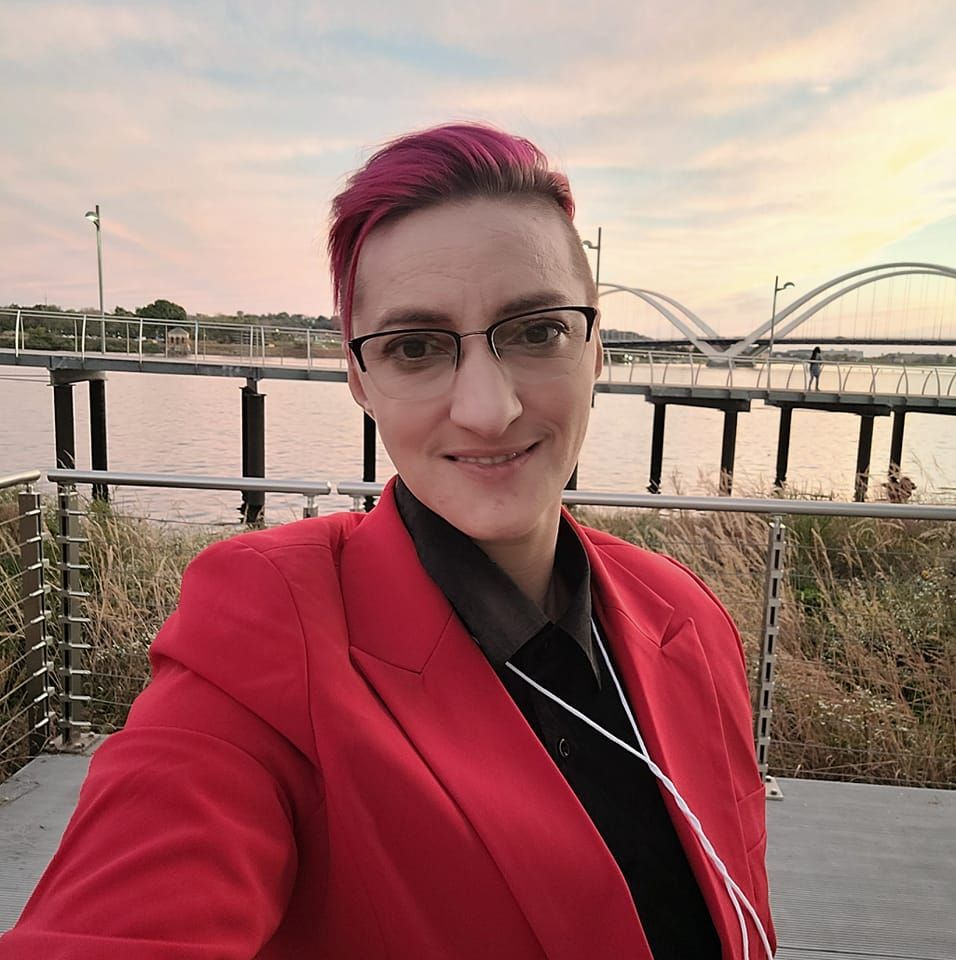 Mary Byler
non-practicing Amish/
CEO of THE Misfit Amish
Mary Byler, born Amish, is the CEO of The Misfit Amish, an organization they founded to create and provide meaningful and educational resources for survivors, medical and legal support systems.
They are certified in social and behavioral research by the Collaborative Institutional Training Initiative and serves as a researcher and cultural advisor for the Lock Haven University study on child sexual abuse in conservative Anabaptist communities. They are actively working on publication of a peer reviewed study on Amish and Anabaptist Child Sexual Abuse with Tara Mitchell PHD, Lock Haven University, presenting educational information to Healthcare Providers, Domestic Violence Advocates and CYS/DHS to bridge the cultural gaps, while collaborating with The Plain People's Podcast, other professionals and experts to continue creating resources that will enable Amish and Mennonites to access information that meets them where they are.
As an educator and advocate for Amish children, they collaborate with other organizations and agencies to provide research supported and evidence-based best practice-based resources for Amish/Plain communities and survivors.
A medical coder by profession, Byler also holds a Master certificate in life coaching, multiple certifications in trauma awareness, and specializes in working with survivors from cults and conservative sectarian religious groups. Byler was a co-creator of a recent exhibit in Lancaster County on Amish/Plain clothing and sexual assault. They produce audio and video recordings of Amish/Plain survivor stories, focusing on LGBTQ survivor stories.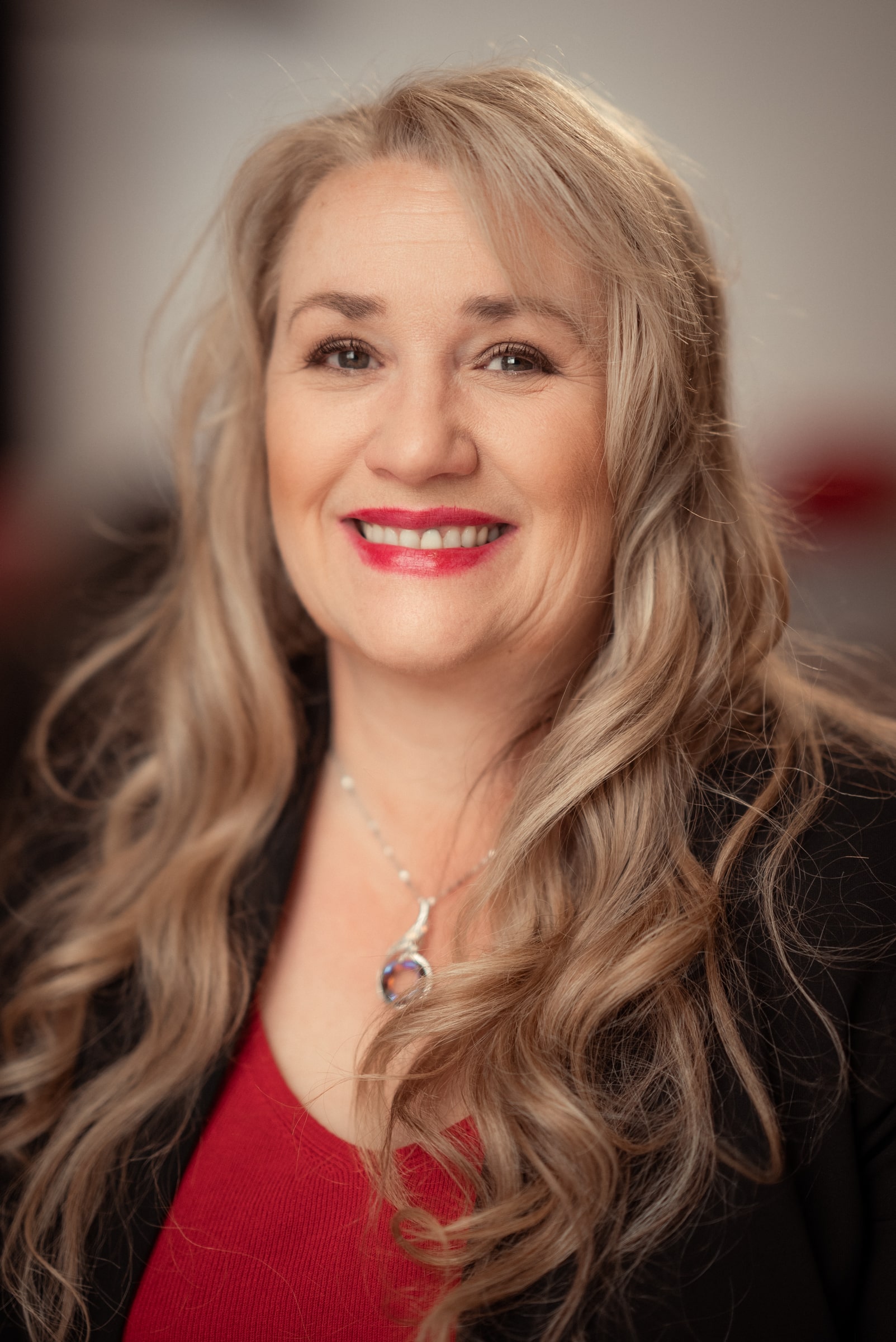 Shirlee Draper
EX-FLDS MORMON/DIRECTOR OF OPERATIONS, CHERISH FAMILIES
A former member of the fundamentalist polygamous Mormon sect now known as FLDS, Shirlee is the Director of Operations for Cherish Families, a social service nonprofit which offers crime victim and wraparound services for people from polygamous backgrounds who need stability. She specializes in bridging the population with mainstream society and provides education for outside service providers and government agencies to facilitate cultural competence in dealing with fundamentalist community members. Shirlee lives in St. George with her children and relishes the moments when she gets to spend time with them.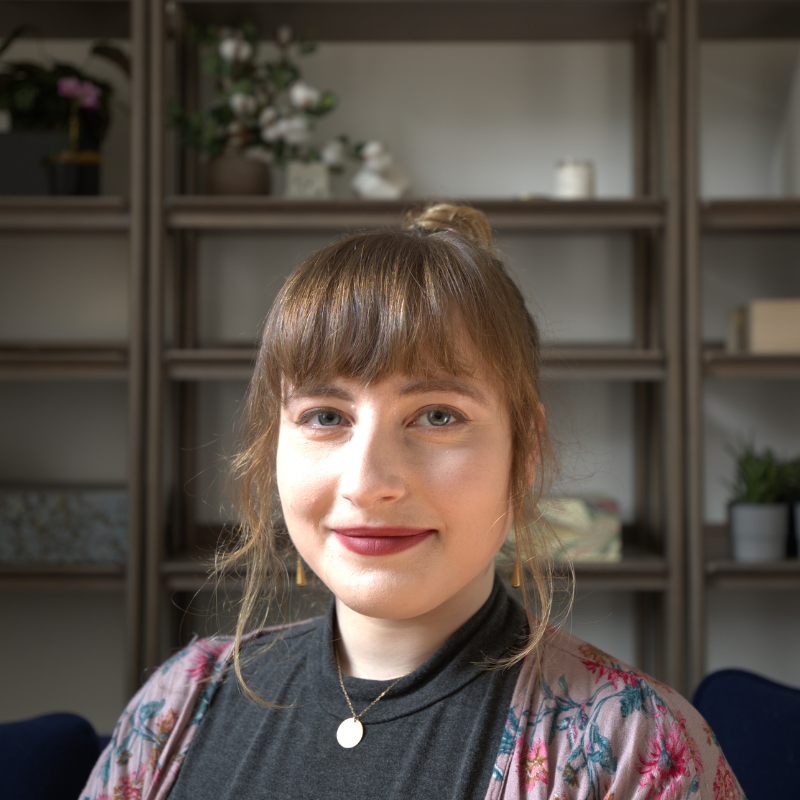 Sarah O
Ex-ultra orthodox Jewish/Interfaithless meetup facilitator
Sarah is a Community Engagement Coordinator at Footsteps, which is an organization that supports those who chose to transition out of Orthodox Jewish communities. As part of her role, she created and co-facilitates a monthly peer support group called Interfaithless, which brings together folks who have left various types of insular, strict, and/or fundamentalist religious faiths or communities and provides a safe space for connection and conversation.
She is also a clinical psychology doctoral candidate, and in this capacity provides psychotherapeutic care to clients across the lifespan, and is conducting research on religious disaffiliation and physical and psychological well-being, with an emphasis on religious trauma.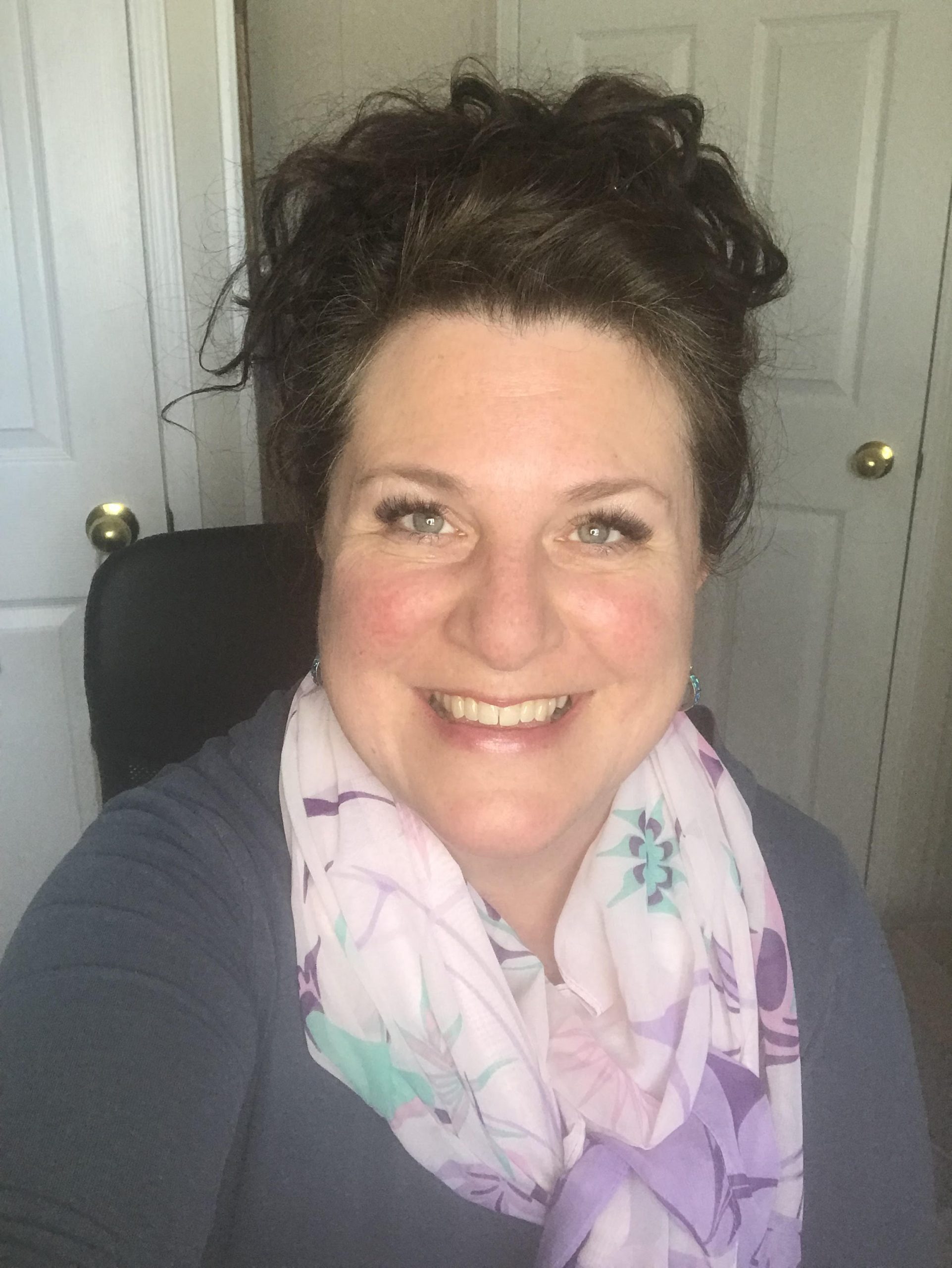 Janice selbie
Ex-"Mennocostal"/
Registered Professional Counselor
Janice was raised in a Bible-believing Pentecostal Christian home before eventually marrying a man who would become a pastor. In her 30s she became associated with the ultraconservative Holdeman Mennonite church and began donning a head-covering, homeschooling their children, and rejecting any vestiges of secular life (TV, radio, music, newspapers, magazines, etc.). During this time, Janice referred to myself as "Mennocostal."
In her early 40s, a series of significant family tragedies caused Janice to start questioning her deeply held faith. As her marriage unraveled, her questions grew. She found herself wondering about the impact of religion and religious trauma syndrome on sexuality, gender roles and equality, social justice, and more.  
After ending her decades-long marriage, Janice went back to school to attain her Diploma of Applied Psychology and Counselling and become a Registered Professional Counsellor. After exploring Religious Trauma Syndrome, Janice recognized the need for qualified secular mental health clinicians to learn more about this issue, leading her to found CORT – the Conference on Religious Trauma, hosting the inaugural event in 2021.
In 2022, Janice founded and hosted the Shameless Sexuality: Life After Purity Culture online event as an additional platform for specialists and those in recovery to discuss this important issue. Also in 2022, Janice launched the CORT YouTube channel and began hosting the Divorcing Religion Podcast. 
In 2023, Janice and her co-partners began exploring what it would take to open up Recovery Centers for those leaving insular religious and high-demand spiritual groups. In April of 2023, they hosted an in-person and on-line event in L.A. to foster initial discussions with other interested parties and those who had previously been involved in cult-recovery centers in the USA. This exploration is ongoing and is currently known as the Recovery Center Project, or RCP.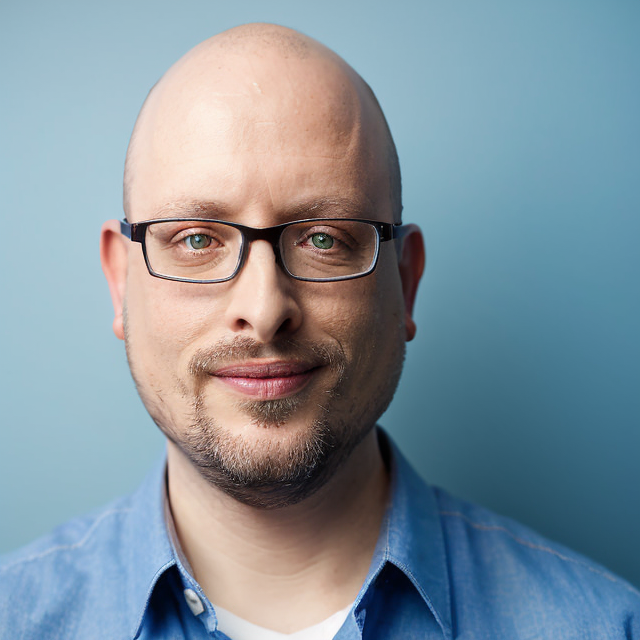 Michael Shemwell
Ex-JW/RECOVERY COACH AT EXJWHELP.COM, SHUNNED PODCAST HOST
Michael Shemwell, one of Jehovah's Witnesses until his eventual shunning at the age of 38, started his career working to help people recover from life in the group by first telling his own story on the podcast series This JW Life.  Following that foray into activism his listeners wanted him to help them tell their stories as well, so he started the Shunned Podcast and associated YouTube channel. 
Through well over 150 long form stories featuring not just former Jehovah's Witnesses but also former members of the Amish, Mennonites, FLDS, Scientology, the Moonies, and more, he has helped people find catharsis and community through shared story.
Michael has also been able to share his experiences at his local university, at the inaugural "When Rights and Religions Collide" conference in New York City, the International Cultic Studies Association 2023 conference in Louisville, through other YouTube channels and podcasts as a guest, as well as print media.
Today Michael not only hosts the Shunned Podcast, but he works daily as a certified life coach in his cult recovery coaching practice, helping former Jehovah's Witnesses, among others, to gain greater understanding of where they came from while helping them figure out where they want to go. 
This JW Life is now being translated into Esta Vida Como Testigo De Jehova to help the Spanish speaking community, with talks about producing it in French as well. This JW Life is also being produced as the book Finding Jehovah, which is coming soon. His work can be found on platforms such as Spotify, Apple Podcasts, YouTube, Instagram Reels, TikTok, and Facebook. 
He ran a support group of over 2000 former cult members on Facebook under the name Shunned Podcast, and today a page is maintained by the same name. September 2 is the anniversary of his shunning, and he uses his platform to encourage former cult members to connect to the world that they are now a part of through random acts of kindness and through donating to his annual ExJwHelp Day initiative. You can find more of his work at ExJwHelp.com.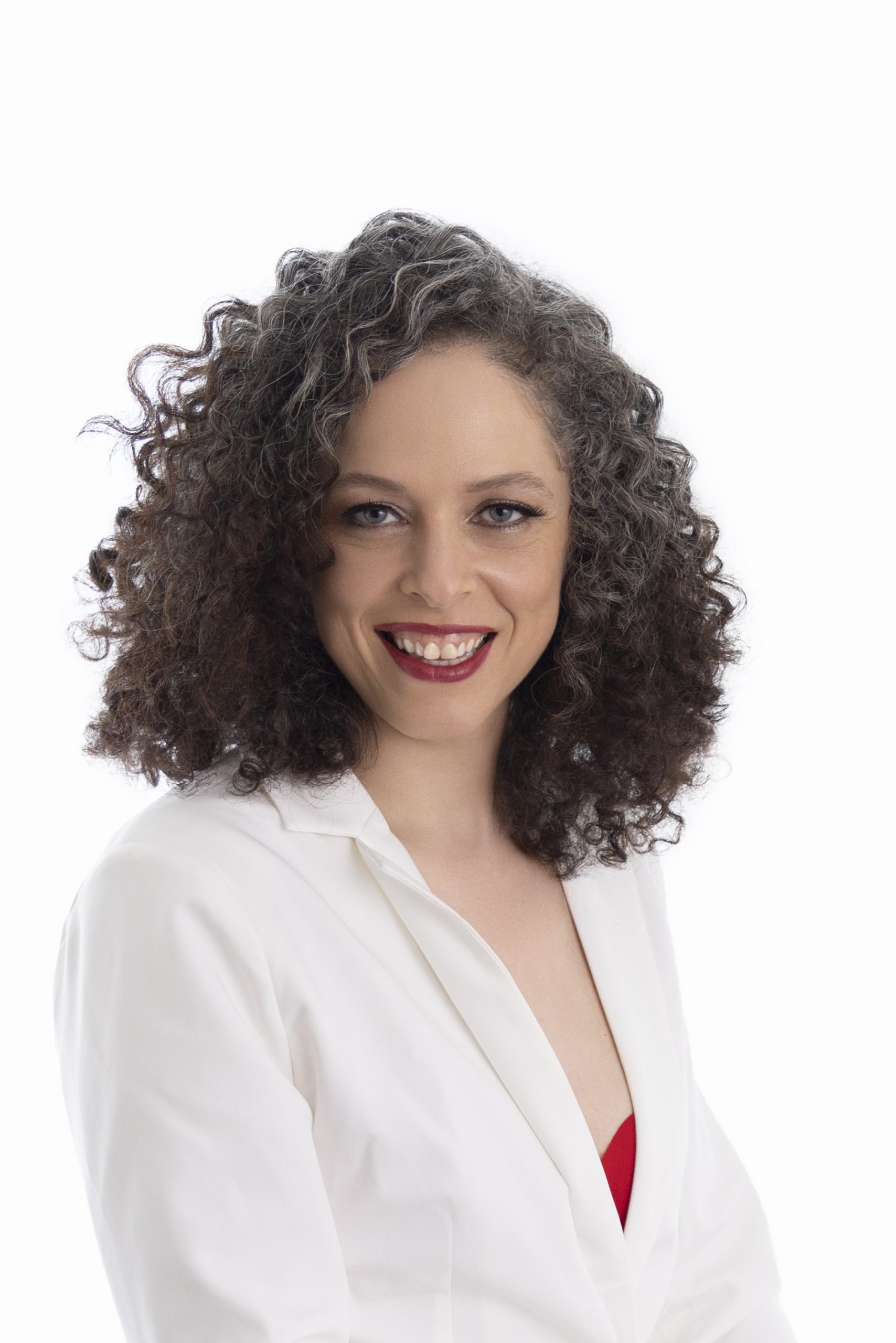 Beatrice Weber
EX-ULTRA ORTHODOX JEWish/Executive Director at Yaffed
Beatrice is the Executive Director of YAFFED, an organization that advocates for education for Hasidic children in NYS. She is also an author, speaker, mom, and ordained Interfaith minister. She has shared her story of leaving the Hasidic community on the TEDx stage in October 2022, on her personal blog, at MOTH gatherings, and other publications. She has also spoken at local NYC venues as well as venues across the world, such as the 92nd Street Y, the Marlene Myerson JCC, Footsteps, Yaffed, Park Slope Jewish Center, JOFA, Limmud, Hillel in Jerusalem, CORT (Conference on religious trauma), Rights and Religion Conference and others. She has been featured in local, national, and international outlets such as the New York Times, the Forward, NBC NY, 1010 WINS, HERE and NOW, an NPR podcast, BBC, New York Post, NY1, Jerusalem Post, Citylimits, i24 Israel TV and others. 
A New York Times video Op-Ed, in which she was featured in April 2021, was placed on the front page of the Times, and received an unprecedented number of comments, prompting the newspaper to shut down the comment section after less than 24 hours. A New York Times editorial in September 2022, which followed the publication of an investigative report on Hasidic Yeshivas in Brooklyn, featured the video yet again as a means of persuading politicians to follow her lead.
In October 2022, the New York Times featured the story of her win against the yeshiva on the front page, with a full size photo of Beatrice accompanying the breaking news. Many other publications featured her story as well. In both November and December of 2022, Beatrice was profiled on the front page of the New York Times, revealing her multi-year fight to obtain an education for her son, as well as her experiences in leaving the Hasidic community. 
Beatrice has also been invited to write for various online outlets such as the Forward, Crystal Morrisette's Simply Woman, Jewish Women of Words, Australia, and Jennifer Pastiloff's The Manifest-Station. A recent personal essay in the Huffington Post garnered close to half a million page views. 
A mom of 10, she lives in Brooklyn, on the top floor of a renovated brownstone with her two youngest children and their puppy Ginger.
The Rights and Religions Forum addresses the marginalization of rights and choices of individuals in insular religious communities.
Mobilize organizations challenging religious oppression to advance the freedoms of individuals raised in religious communities.
We envision a strong network of organizations that address the needs of individuals leaving various religious communities.
We create spaces and curate conversations that bring together activists and leaders from isolated religious communities to challenge the legislative, political and social status quo that enables religious oppression. Our goals are to advance change using the following methods:
Educate and Raise Awareness: Foster dialogue and educate the public about the issues affecting individuals raised in insular religious communities.
Create a Community of Excellence: Bring together professionals from organizations working with and on behalf of individuals from insular religious backgrounds so that they can learn and share best practices.
Research: Convene researchers and advocates who are advancing greater understanding of this population.
Advocate: Organize collective action to advance and protect the rights of this population.

Infrastructure Support: Build capacity of grassroots organizations